Monthly subscription
List up to 100 x products
6 Months subscription
All products added to Google Merchant

List up to 100 x products
Yearly subscription
All products added to Google Merchant

List up to 100 x products

Build your business with ours on
The Countryside Store
The Countryside Store is an industry leading digital platform that connects countryside customers with rural retailers. It is a fast, cost-effective way for established traders, small businesses, new enterprises, and individual crafters to display, market and sell their products to a dedicated countryside audience.
The Countryside Store is the UK's largest marketplace dedicated to British rural retail with over 85,000 product views made by countryside consumers each month.
Know your customer
The Countryside Store targets the 12.8 million countryside consumers that are looking for rural lifestyle gifts, crafts, products and produce. Our marketplace has quickly developed the reputation as the go to place to shop for all things countryside.
From 23p per day, The Countryside Store will drive rural consumers to your products on the marketplace, here the customer can buy directly from your Countryside Store shop.
Google stars
The Countryside Store is one of the few marketplaces that actively hunt out consumers from search engines, each of your products will be added to GOOGLE shopping with a minimum 6p click budget added to each item. This budget can prove key to out-competing your competitors ensuring you are seen first.
Family run
The Countryside Store is based near Harrogate North Yorkshire, our attention to detail and customer support has already seen us win the award as online shopping platform of the year 2021/22
Our commission fees
The Countryside Store uses the world's most recognised and trusted payment system PAYPAL.
PAYPAL manages all our payment transactions, as our management providers they charge 5% + 30p commission on each sale, The Countryside Store charges an additional 2% commission which allows us to maintain our high GOOGLE pay per click budget on each one of your items.
Therefore, the total commission our retailers pay is 7% + 30p. No hidden charges, no cancellation fees.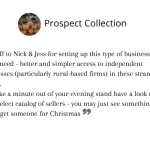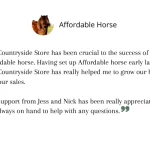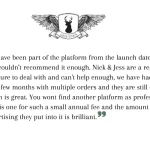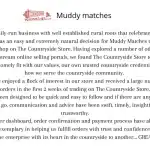 The Countryside Store is an exciting new online marketplace that has been designed and built specifically for countryside and rural lifestyle businesses, regardless of size or structure.
You can sell almost anything from the UK on The Countryside Store – we are all about country life and country living. Our online platform has been designed to offer a huge range of products to suit gift shoppers but also practical items for the working rural communities.
No problem!  We encourage both full and part-time manufacturers to join The Countryside Store.
Or, if you've been hiding that hidden talent of yours away in the garden shed, please get it out! Let the Countryside Store community see it and we can help you sell it!
PLEASE NOTE: Make sure you've read the terms and conditions on the link below before signing up
The grower, producer or manufacturer would require all the relevant qualifications, certifications, and licenses to sell their produce, they will also be responsible for the safe delivery of all products.
Seller terms and conditions
Please read the terms and conditions for sellers by click on the button below before signing up.