A new age of digital advertising

BRAND
AWARENESS

SUSTAINABLE
GROWTH

INCREASE
SALES

THE
COUNTRYSIDE
STORE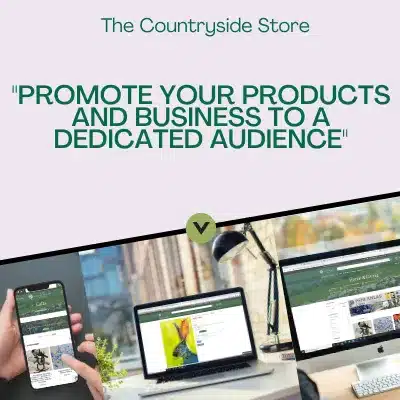 The Countryside Store – The Key to Sustainable Growth 
Do you run a Business within the Equestrian, Countryside clothing, Pet Product, rural craft, or Food & Beverage Sectors? 
Want to increase Sales, Develop Brand Awareness and Boost Profitability? 
Looking to do all this in a sustainable and cost effective way? 
We can help…. The team that built The Countryside Store is now available to help you develop your business.  
Want to be top of the page?
Promote your business and products on the UK's largest countryside digital platform from just £50 pcm. With our category specific advertising banners, you know the right consumers are viewing your business & products.
How? 
Use our visitors to boost your brand awareness and sales
From 1 off digital marketing campaigns, advertising banners, web builds and search engine optimisations right the way through to a long term Business Development Service – We can help.
Why Us? 
The Countryside Store receives in the region of 90,000 page visits per month, has a social media reach of 14,500 (growing) and currently has 27,000 products listed. This digital platform has been built by industry experts and provides the perfect platform to help elevate your products and brand to a trade specific audience.
The Countryside Store Team understands what it takes to get your brand in front of the right people – BtoC and BtoB.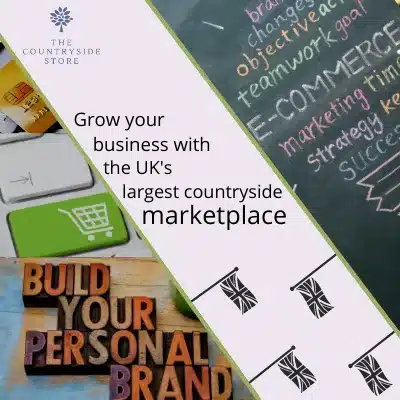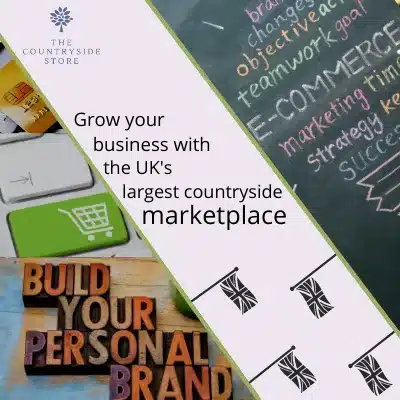 The Countryside Store is a leading industry digital platform, but what about other marketing channels? 
The Countryside Store Team are passionate about sustainable and cost effective growth through digital marketing – this trade specific platform was built and developed to support businesses just like yours. However…. The team are ready to assist with the development of a fully fledged bespoke Business Development Plan. We know what works within the trade, and crucially…. What doesn't!
No matter what your budget – from £4.99 to £100,000 – We are here to help and would like to hear from you.
A new age of digital advertising.
Traditionally our countryside traders have advertised through magazine publications but how effective is this? The Countryside Store has developed product specific category advertising opportunities, this means when you advertise with us you know your business & products are been seen by consumers that are genially interested in what you offer!
10% OFF FOR ALL EXISTING SELLERS ON THE COUNTRYSIDE STORE